Refresh apps
To check that you have the latest apps and resources made available by your administrator, refresh your apps.
To refresh apps, click the Acconts icon within Citrix Workspace app and then click Refresh.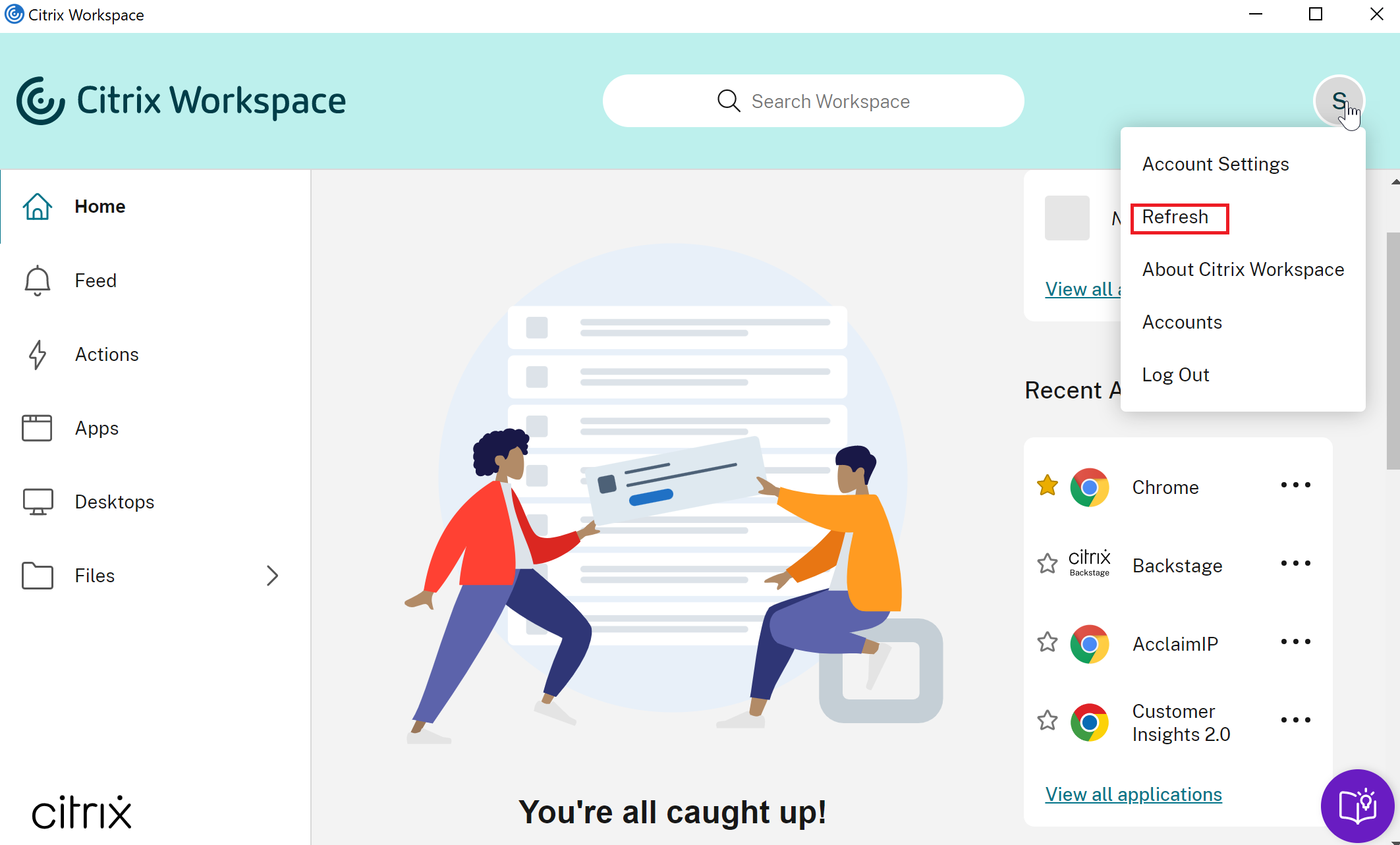 When you log off from your computer or exit Citrix Workspace app, your apps stay active. You can reconnect to these active apps when you start Citrix Workspace app from any device the next time. For more information, see Configure shortcuts and reconnect options using GUI.
To reconnect, click the icon of the active app.
Copied! Failed!