Minimize a draft email
When you're writing an email, you can minimize a draft. You can navigate in Secure Mail and return to your draft email later.
Note:

This feature is available for Android and devices running iOS 13 and later.
To minimize the draft email, swipe down on the compose screen. The draft stays as a floating action button at the bottom of your screen.
To return to the draft, tap the minimized draft icon.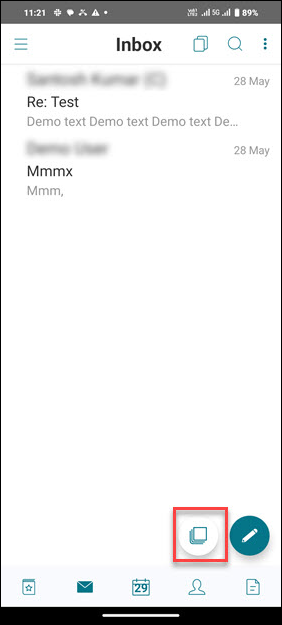 Copied! Failed!