Citrix Workspace app Beta program
The Beta program gives you access to Citrix Workspace app for Mac builds before the general availability of a fully supported stable release update. The program also offers you an opportunity to provide your feedback on upcoming features.
Once a public release is available, the beta build automatically upgrades to the public version of the app. When the next beta is released, you are upgraded to the beta build. You receive the beta or public build sequentially, depending on the date of the release. We recommend that you use the beta build in your testing environment and send us your feedback.
To install the Beta build on your system, perform the following steps:
Open Citrix Workspace app.
Right-click on Citrix Workspace in the toolbar and click Preferences > Advanced.

Select Beta from the drop-down list, when the Beta build is available.

To switch from a Beta build to a Release build, simply select Release from the Select the update channel drop-down list.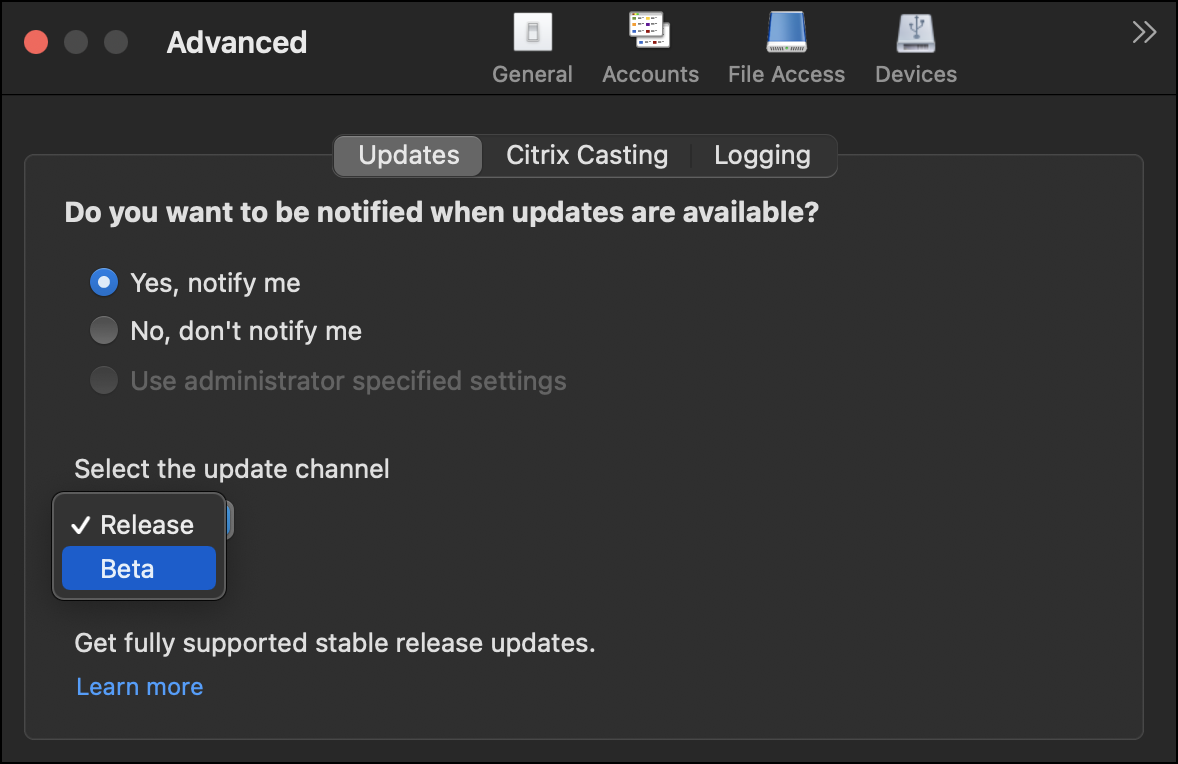 Note:

You can switch from a Beta build to a Release build only when the release build is of a higher version than the installed beta build. You can switch to an older Release build by uninstalling the beta build and reinstalling the release build.
Citrix Workspace app Beta program
Copied! Failed!