Apps vernieuwen
Om te controleren of u de nieuwste apps en bronnen hebt die door uw beheerder beschikbaar zijn gesteld, moet u uw apps vernieuwen.
Om apps te vernieuwen, klikt u op het pictogram Accounts in de Citrix Workspace-app en vervolgens op Vernieuwen.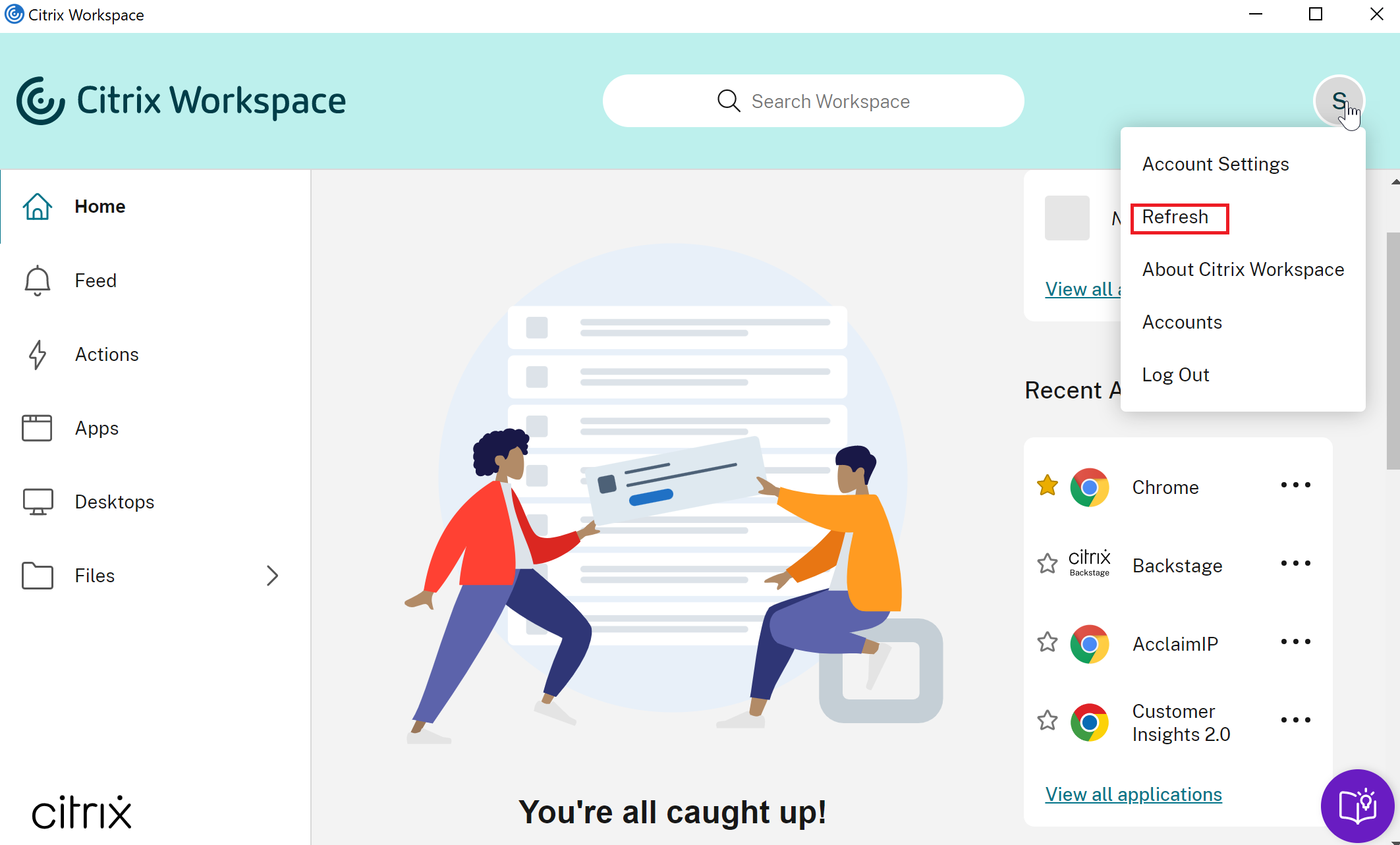 Wanneer u zich afmeldt bij uw computer of de Citrix Workspace-app afsluit, blijven uw apps actief. U kunt opnieuw verbinding maken met deze actieve apps wanneer u de Citrix Workspace-app de volgende keer vanaf ieder willekeurig apparaat start. Zie Snelkoppelingen en opties voor opnieuw verbinden via de GUI configurerenvoor meer informatie.
Klik op het pictogram van de actieve app om opnieuw verbinding te maken.
Copied! Failed!