Citrix Workspace app for Android
Learning gestures
In your Citrix Workspace app applications, use all the familiar Android gestures, including the tap, swipe, drag, and pinch. In addition, Citrix Workspace app includes multi-touch gestures for the screen.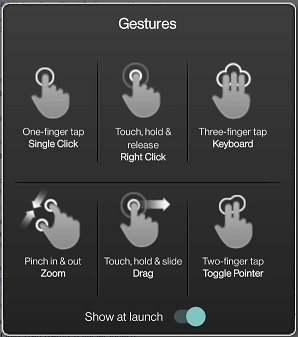 With the Citrix Workspace app running, tap the icon from the toolbar, tap the Android icon, and select Gestures:
| To do this: | On Android, do this: |
| --- | --- |
| Single click | One-finger tap |
| Right click | Touch-hold-release |
| Open the on-screen keyboard | Three-finger tap (or from the toolbar, tap Keyboard icon) |
| Zoom | Pinch in and out (or from the toolbar, tap Magnifier icon) |
| Drag | Touch, hold, and slide |
| Enable cursor | Two-finger tap |
To close the Gestures guide, tap the screen or back arrow.
Accessing recent apps by long-press gesture
You can access a list of recently launched apps and desktops for quick access when you use the long-press gesture on the Citrix Workspace app icon.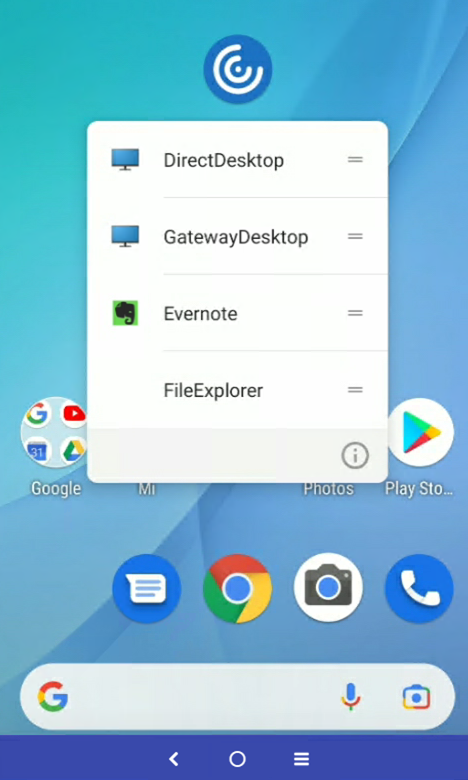 Copied! Failed!